Sunday, October 23, 2016, The Umstead Hotel and Spa.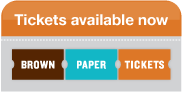 Please click this icon to be
taken to the ticket order page.

Expressions 2016 raises funds to support the Lucy Daniel's Center programs for children dealing with mental and emotional difficulties.
This sixth annual event will be held at the five-star The Umstead Hotel and Spa in Cary, NC and will feature Chef Steven Devereaux Greene (left) and his "dream team" of chefs: Umstead pastry chef Jonathan Fisher, Chef Mike Lata of FIG and The Ordinary in Charleston SC and Chef Curtis Duffy of Grace, the top Chicago restaurant that was subject of a recent documentary, For Grace (click here for information on a special screening).              
Together these culinary masterminds will create a menu of food and wine pairings that is based upon the works of Master Potter Ben Owen III of Seagrove, NC, whose art graces museums, galleries and private homes across the world.
Lucy Daniels Center also thanks our Honorary Chair and former Board President, Dean McCord, the original founder of Expressions in 2011. We thank him for his creativity in creating this one-of-a-kind fundraiser and for his devotion to Lucy Daniels Center.
Become a Sponsor!
Biographies of the Artist and Chefs
"It will be a treat to share the stoves with Chefs Greene and Duffy for this truly unique event. It's a real privilege for us to do what we love and to be able to raise money for the kids of Lucy Daniels."  Chef Mike Lata
Clockwise from the top left: Chef Curtis Duffy; Chef Mike Lata; Chef Jonathan Fisher